From very spicy fried noodles, delicious satay sold on the side of the road to typical Thai snacks have made this country a special tourist destination for culinary lovers. So, if you're on holiday in Thailand, don't forget to try this Thai street food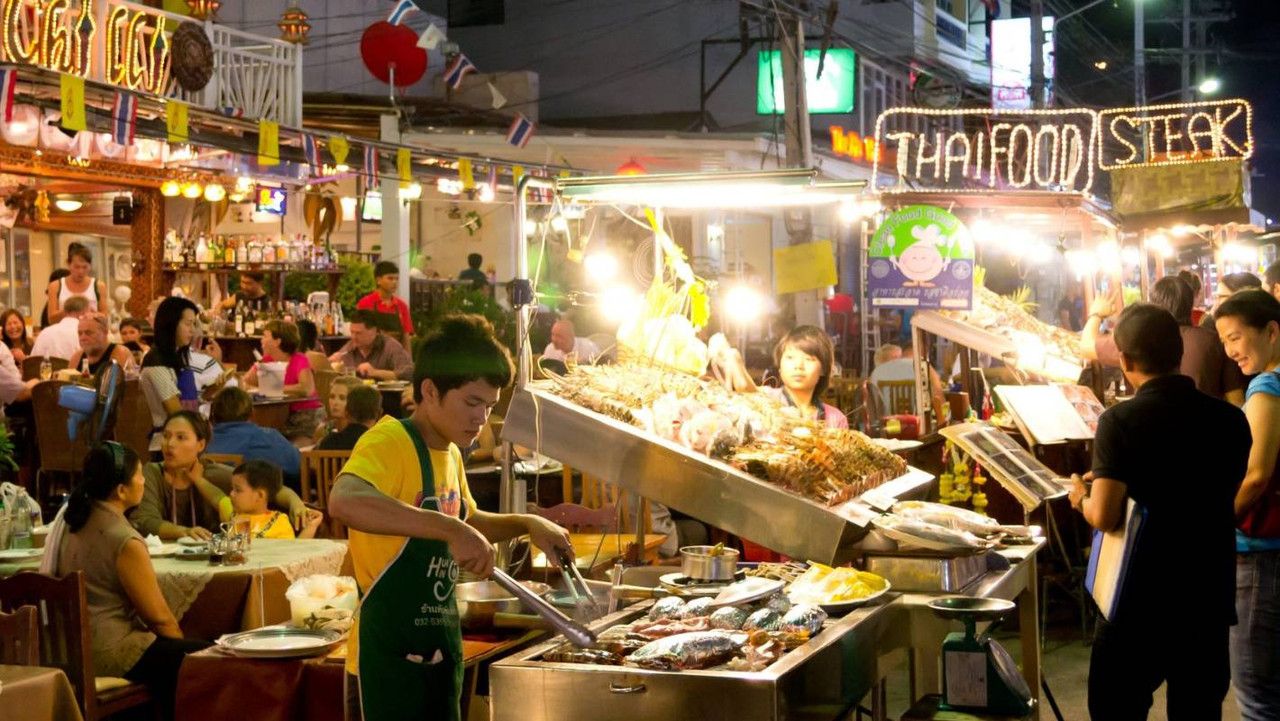 1. Mango Sticky Rice
When talking about desserts that are popular in Thailand, the answer is definitely mango sticky rice.
Mango sticky rice in Thai is khaoniao mamuang, this sweet plant-based treat features sweet Thai mango slices mixed with sticky rice and a creamy coconut sauce.
2. Som Tam
Delicious and halal Thailand street food, there is Som Tam. This dish ranges from a salad of grated green papaya pounded with chilies, garlic, lime and stuffed with small prawns to a skewered fermented fish.
3. Kuai Tiao Nam Tok
Don't admit to Thailand if you haven't tasted this one street food. This noodle soup, which has a thick pork-like broth in it, is what makes Thai kuai tiao nam tok so very enjoyable for foodies.
4. Pad Thai
Pad thai is one of the Thai street foods which is a favorite of culinary connoisseurs. This food is a fried noodle dish that is generally made with shrimp or chicken. If you are a vegetarian there are also variants, you know! Pad thai is found on almost every street corner and is a cheap and delicious meal. Lisa BLACKPINK especially likes Pad Thai too, you know!
5. Hoi Thod
Hoi Thod, an oyster and clam dish similar … Read More